Back to Blog List
Utility Company – Key Accounts Are Hard! Is There an Easy Button for That?
With improved availability of interval data for energy management, today's key accounts demand more granular and customized analysis about the options available to them. However, the tool chest is often quite bare for key account managers. Modern, big data, and cloud technology can streamline these data streams and processes.
Why utility company key accounts are so important
End user expectations are higher than ever. Emerging clean energy trends, such as the automotive industry transition to electric vehicles (EVs), increased reliance on renewable energy, and the fight against climate change, have drawn increased attention to energy consumption and electric service providers.
Key accounts want transparency and a holistic view of their energy usage. To maintain and improve customer engagement, the utilities industry must keep up.
We all know why they are called key accounts — there may be few of them, but they are the biggest users of utility services and generate the most revenues. From industrial customers to business customers, they're whales in a school of fish.
For a successful key accounts program, it's essential to prioritize customer experience. Utilities wisely dedicate key account managers as the point of contact to service these accounts and endeavor to provide the high touch support they demand.
Over roughly the last decade, however, strong forces have created new challenges that key account management teams are struggling to meet.
The modern challenges facing key account managers
Here are some of the leading challenges for successful key account management:
Deployment of

smart meters

to accurately track energy usage during different times of the day. This improves forecasting and gives end users valuable insights for improved energy efficiency.

Incorporation of

smart grid

technology to oversee electricity transport from all sources, to better meet customer needs and allow technicians to gain useful data from energy audits.

Reduction of costs in behind-the-meter

distributed energy resources

(DER).

Emergence of

sustainability and climate impact

as corporate objectives, at both utilities and their key account customers.
These forces combine to drive new electric utility rates, tariffs, programs, and business models. Even at energy service providers that are not feeling these specific forces, the pace of rate case filings and price changes has been increasing over this same time period. This means key account representatives are being asked to provide rate, cost, and bill analysis that is much more complex than ever before.
With interval data available thanks to new technology, key accounts have a much more transparent view of how they are using utility services. Consequently, this increases demand for utilities to provide more granular and customized analysis about the options available to them.
Key accounts expect utilities to use whatever data is available. Modern tools to help them budget for both actual events (price changes, rate case proposals) and hypothetical events (opening a new facility, adding a new shift).
For key account managers, unfortunately, the tool chest is often quite bare. To answer these complicated questions in a timely manner is often out of the question. And to perform the analysis at all requires gathering data from multiple systems and making very generic assumptions. This leads to the output being a "ballpark" result that the key account may or may not value.
To maximize customer satisfaction, it's essential to have a holistic analysis of the data and be able to give key accounts the specific information they demand.
A solution for both key account managers and utility customers
Luckily, these problems are not unsolvable. Advancements in modern, big data, and cloud technology make it possible to streamline and simplify these data streams and processes. Utilizing an enterprise rating engine, a key account management (KAM) solution provides key account executives with always-on answers from customers' most recent data.
From outages to power quality, energy management professionals can answer customer questions, provide value-added services, and offer key insights in real time.
Users can access a dashboard for each of their key accounts that provides rich information, including:
Rate and bill comparisons

Usage details down to the interval level

Alerts in the event spend or usage have gone beyond pre-set thresholds

Historical billing details.
Further, this information is provided across the complete account hierarchy.
Beyond a static set of data and KPIs, key account managers can work with customers in real time to create very complex scenarios for cost and rate analysis. These scenarios include what-if rates, what-if programs, and what-if loads and load shapes — and combinations of all these.
After configuring the scenario with the client, the key account management tool creates answers in real time.
Final thoughts
Indeed, key accounts are hard to manage. The emerging requirements to provide complex data and analysis to these customers are not making the job any easier. With robust key account management tools, however, key account managers may have something that functions very similar to an "easy button."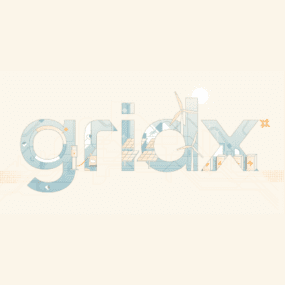 Welcome to the New GridX!
It's an exciting time at GridX as we unveil a new brand platform and website.