Back to Blog List
How green hydrogen could be the go-to fuel for the energy transition
Janice Lin explains how green hydrogen could solve some key problems of the energy transition.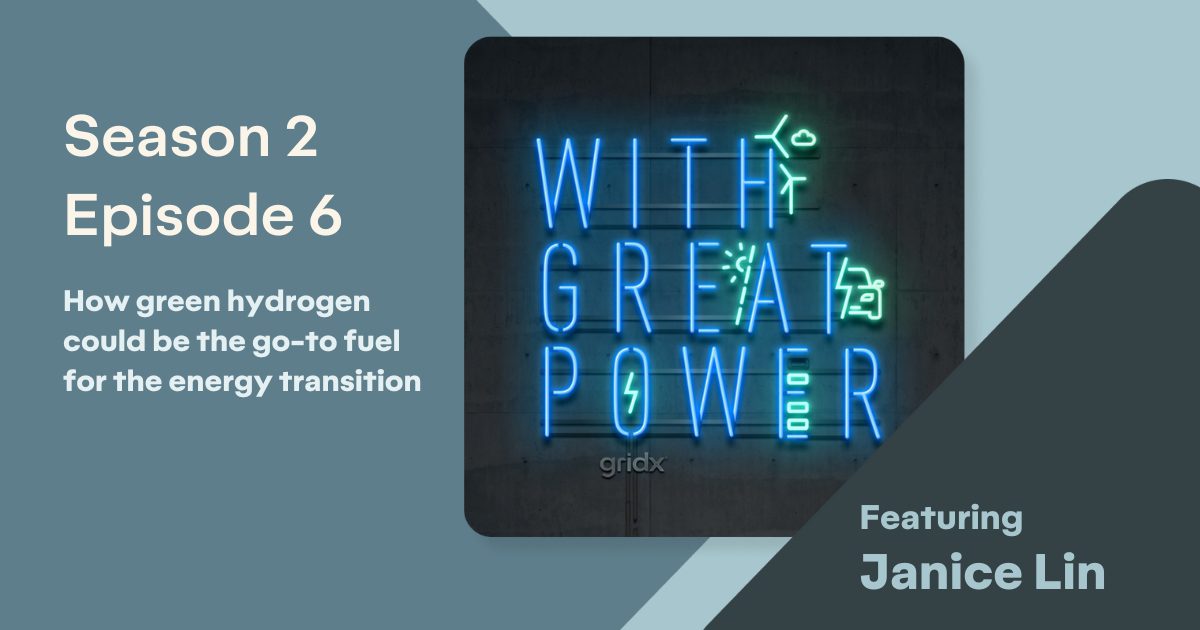 Renewables are having a moment. Wind and solar capacity in the US went up 13 gigawatts last year, now totaling more than 238 gigawatts nationwide. And last year's Inflation Reduction Act is helping to move the needle in a big way.
But there's a problem. For wind and solar to meet the demands of the energy transition, we need some way to store all those electrons for use during peak hours or when production is low.
It's something Janice Lin knew early on. When Janice and her colleagues researched what solution could fill that gap, one fuel stood out above all else: hydrogen.
Under the right circumstances green hydrogen, produced via electrolysis powered by renewables, could be the long term storage solution the energy transition needs. Once produced, the gas could be stored and moved around like we do now with natural gas. But when burned for power or in industrial settings, it'd be much cleaner than any fossil fuel.
This week, Brad speaks with Janice Lin, founder and President of the Green Hydrogen Coalition and founder and CEO of Strategen, about increasing the scale and adoption of green hydrogen.
Listen Here or wherever you get your podcasts.